17 Mar

Posted By
0 Comment(s)
593 View(s)
N95 mask producers in TURKEY
Since the pandemic broke out in early 2020, the protective face mask manufacturers witnessed a dramatic rise in sales of respiratory masks. As per WHO reports, more than 50 countries have made it compulsory to wear masks in public places.
Additionally, few airlines such as American, Lufthansa, and United have made it compulsory for passengers to wear masks at terminals and in flights, thereby promoting the masks manufacturing business.
N95 mask production process
The demand for respiratory masks, such as N90, N95, and N99 (equivalent to FFP1, FFP2, and FFP3 masks in European standards) is higher than the fabric and surgical ones, as they protect against micro air borne infectious agents such as SARS, COVID, HIN1, and others. Thus, companies are putting perpetual efforts to design innovative and smart respiratory masks. For instance, gaming giant Razer launched a new smart mask under the name Project Hazel.
The mask has active air ventilation and is as effective as the N95 mask and has RGB lights (red-blue-green LEDs), voice amplification technology, and an inbuilt UV sterilizer. The mask is designed in such a way that stops the problem of fogging.
COVID-19 has caused a dramatic shortage in the supply of face masks1, which is mainly explained by a surge in demand.
Since no country can meet the increase in the demand for masks alone, trade is essential. Export bans are harmful for countries without production capacity, but can also backfire on the country imposing them when they need to import inputs, additional masks or other essential goods. Tariffs or export licenses can delay trade, in addition to increasing prices.
The smooth operation of transportation infrastructure and logistics, especially air cargo, is critical to support the face masks value chain during the crisis. More attention should also be given to the supply of key inputs.
to minimize the problem of biomedical wastes caused due to masks, companies are focusing on both the parts, safety along sustainability. Thus making masks using cloth samples from their existing designs.
Fortune Business Insights reports that the market for protective face masks is expected to reach USD 3,590.40 million by 2027 while exhibiting a CAGR of 7.1 % between 2020 and 2027.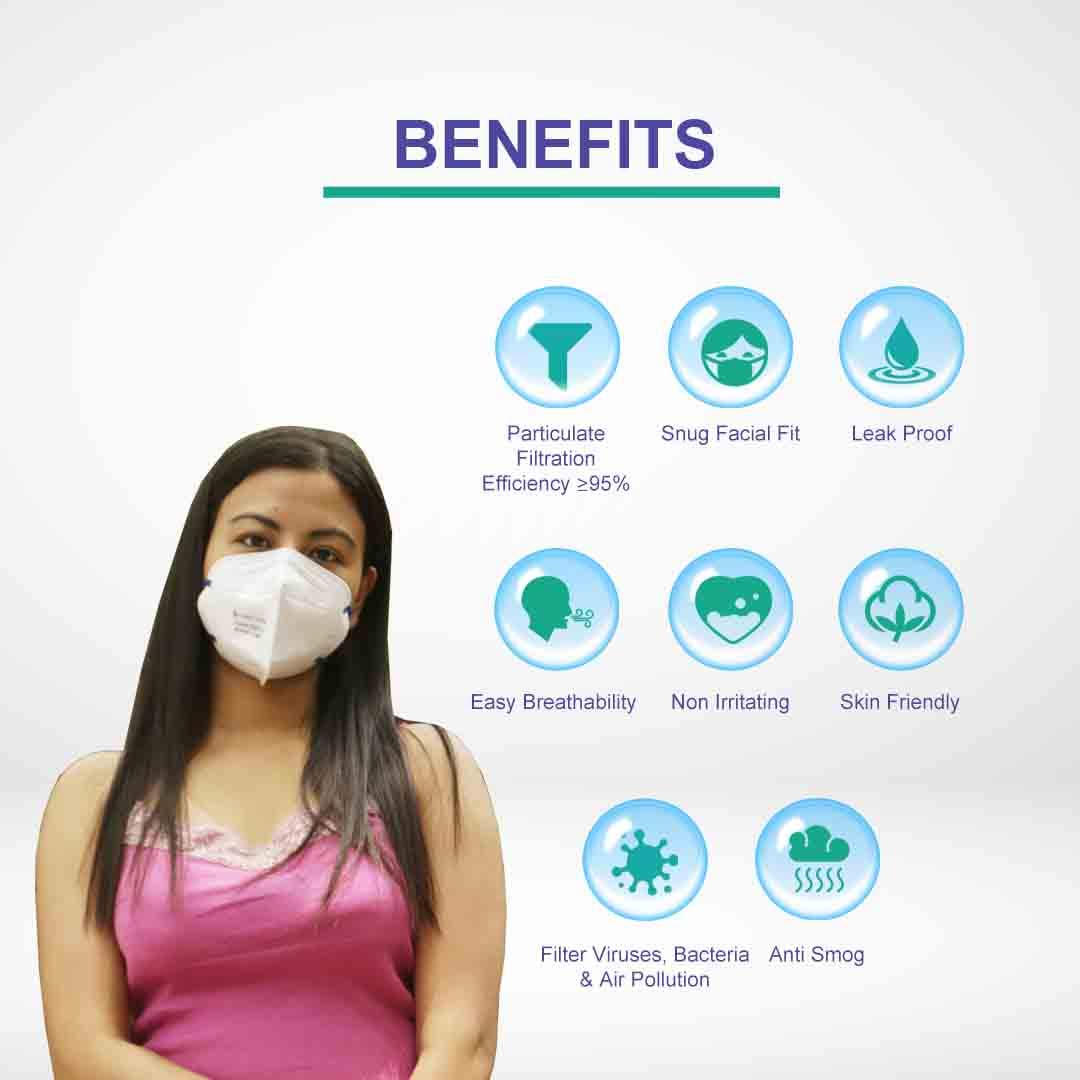 Medizer is leading Supplier, Trading Company of Personal Safety Equipment in Turkey. Medizer is one of Trade and trusted sellers of listed mask products. With their extensive experience of supplying and trading N95 Respirator Face Mask, medizer has made a reputed name for themselves in the market with high quality N95 Disposable Respirator Face Mask etc.
Focusing on a customer centric approach, medizer has a Turkey presence and caters to a huge consumer base throughout the country. Buy Personal Safety Equipment in bulk from medizer quality-assured products.