19 May

Posted By
0 Comment(s)
386 View(s)
Disposable N95 masks

An N95 mask is a respiratory protection device intended to protect the wearer against the inhalation of droplets and particles suspended in the air.
The Advantage of N95
The advantage of N95 is that it filters better than the surgical mask , It filters better and I would tend to say twice as much since, on the one hand, it is a mask which protects the environment close to the wearer, but which above all protects the wearer himself. This is not the case for all other masks, whether fabric or surgical. It is the first point and the second point, to be N95, it is necessary to ensure a rate of filtration which is higher than 94%. Ours happens to be 98% filtration.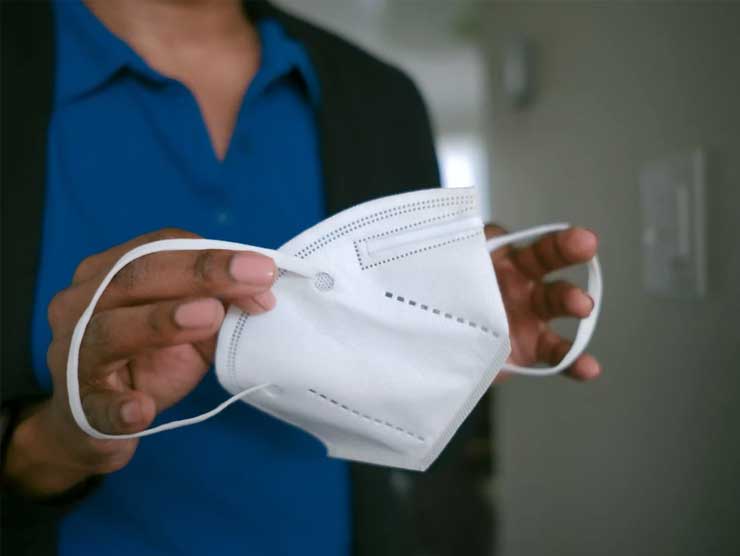 How effective are N95 masks against Covid?
Unlike surgical or fabric Category 2 versions which do not protect against the inhalation of very small airborne particles, the N95 mask allows its wearer to be protected against the inhalation of airborne particles. 'air. It filters at least 94% of aerosols (particles in suspension) with an average size of 0.6 µm (total inward leakage < 8%) and 99% of suspended particles with a size of 0.3 µm. "According to experimental data, N95 masks are more airtight and protect better, confirms Professor Arnaud Fontanet on BFM-TV on January 10, 2022, but they are harder to wear during the day, especially when you make efforts.
What standards for a good N95 mask?
A certified N95 mask must comply with the NF EN 149 standard, specifies the National Institute for Research and Safety (INRS) on its website.
The 3-ply N95 mask is both high performance and very comfortable. It has at least 90% minimum filtration efficiency.
To put on the N95 mask correctly, here are the steps to follow:

Hold the mask in position in front of your nose and mouth. Pull the elastics behind your ears and adjust their lengths using the adjustment buckles.
Bend the memory foam nose bridge according to the morphology of your nose. Press down on the memory foam nose bridge until it is fully adjusted.
Order cheap medical mask and wholesale disposable N95 mask . If you are interested in placing very large orders, or would like to speak with our Sales Team before placing an order, please email export@prizma.net and we will be happy to discuss any options.