07 Apr

Posted By
1 Comment(s)
1282 View(s)
3 Ply Face Mask
A 3 ply surgical mask is a mask with 3 layers as the name suggests. This is essentially made from non-woven fabric to make breathing easy and allow the clean air to enter easily. These types of masks tend to be low-cost ones and can be used by anyone. This type of mask is quite effective too; it can help eliminate about 95% of the pollutants for the air to breathe. These are not meant to be reusable masks rather are disposable ones meant for single use.
As the omicron variant is now the dominant strain of corona virus in the United States, masking remains an important safety precaution during the pandemic. However, not all masks are created equal. The cloth mask you may have been wearing since March 2020 might not be the best option at this stage.
As suggested by the updated masking guidelines from the Centers for Disease Control and Prevention, "well-fitting disposable surgical masks and N95 offer even more protection" than loosely woven cloth products and layered finely woven products. Using these face masks can greatly protect any person. But the level of protection depends on the type of mask you are using.
Today, the use of masks is widely used in our lives and ensures our health. Therefore, it is necessary to study the masks more carefully and identify their types and even pass this information on to others. We hope to play a role in your health by providing this information for you, so stay tuned.
Using any mask can only keep you healthy for a few minutes. Avoid contact with others after long hours. Also, change the mask at short intervals with clean hands.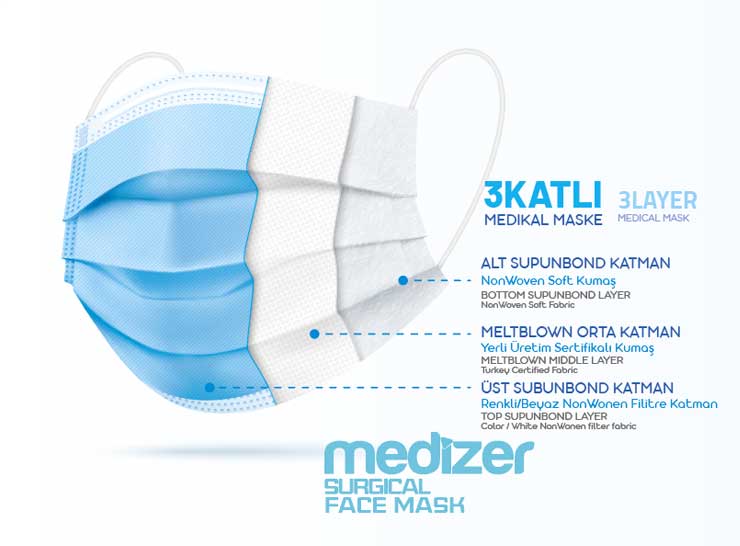 How to choose a 3 Ply Face Mask
You should use a quality made 3 ply surgical mask made from melt blown fabric and validated to have higher filtration not all surgical masks are equal . The level of care of a mask against contamination depends on what it is made of and how it is placed on the nose and mouth.
Another important point is to breathe comfortably when using it, if it becomes difficult for you to breathe despite the mask, its use is gradually reduced so that people are less bothered.
The reason for the high importance of the 3 layer mask
Disposable surgical masks are widely used by medical workers, scientists, and societies. Since the emergence of the COVID-19 pandemic, the demand for the masks is increasing as people believed they could protect themselves from the virus infection. SMS (spun bond–melt bond–spun bond) structures are applied for a disposable surgical mask to protect the users from 98% bacteria and to impose hydrophobic.
In fact, masking can have different reasons for each person, but the main purpose of masking is to prevent the spread of the virus to others, in other words, masking others to your health and and your masking helps maintain the health of society and others.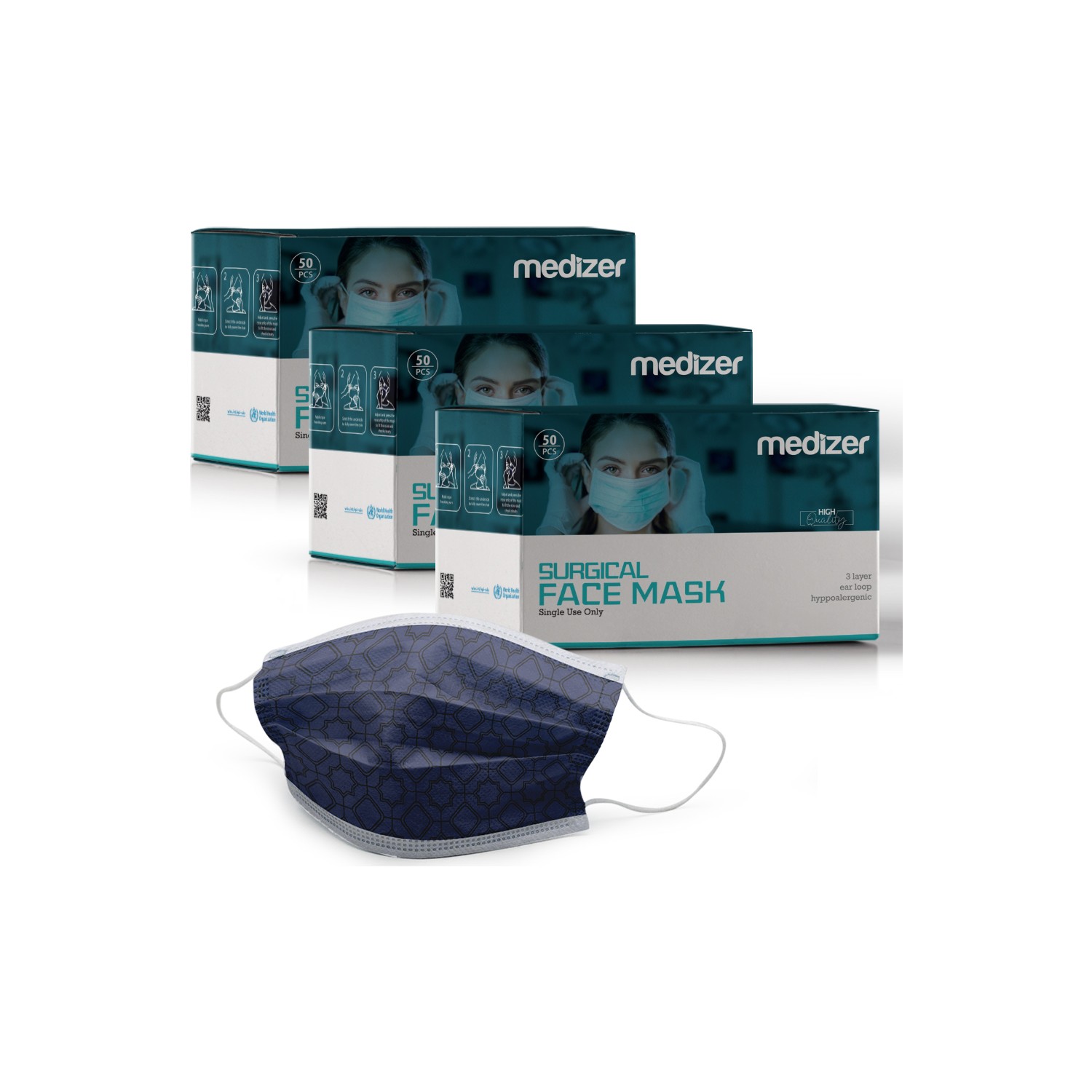 Selecting a disposable 3 ply mask to purchase and wear in everyday use for yourself, your child, or for those in the medical field is made easy through the help of Medizer. Medizer 3 Ply Face Mask manufacturer also analyze mask performance levels to provide customers a better understanding of how to best offer protection. Medizer is an E-Commerce website that makes it possible to buy masks online. You can browse from the numerous face masks on offer online and select one that is fit for you.