01 Sep

Posted By
0 Comment(s)
214 View(s)
Can Surgical Masks Be Used in Industrial Environments ?


As the use of face masks has increased greatly in recent months, many businesses are running out of masks. For example, construction workers, most of their work is in semi-finished buildings and they are exposed to a lot of dust and pollution that can be dangerous to their health, so they need special masks and industrial masks so that they don't have any problems.
Currently, with the high purchase of masks by people and the medical team to protect their lives, it has become very difficult to find enough masks for people who are in industrial and construction jobs.
These jobs require special masks and these types of masks have become very rare, so these people try to use disposable surgical masks; But the main question here is whether the use of surgical masks is suitable for these jobs and does it provide the protection they need or not? In the following, we will talk about which mask is better for the workplace and what exactly is the difference between a surgical mask and an industrial mask.
Surgical Mask :
Disposable face masks, also known as surgical masks, medical masks or three-layer masks, are designed to be worn by medical staff, doctors, nurses and dentists to prevent the transmission of infectious diseases and to prevent the inhalation of airborne droplets. and spraying of body fluids are used.

These masks should be used only once and then thrown away to have the greatest effect in maintaining health. Banded ot wrap around the mouth, and therefore it is possible for air to circulate through the arms of the mask. Although the surgical mask provides sufficient protection for patients in the treatment environment, it is not suitable for industrial and chemical pollution.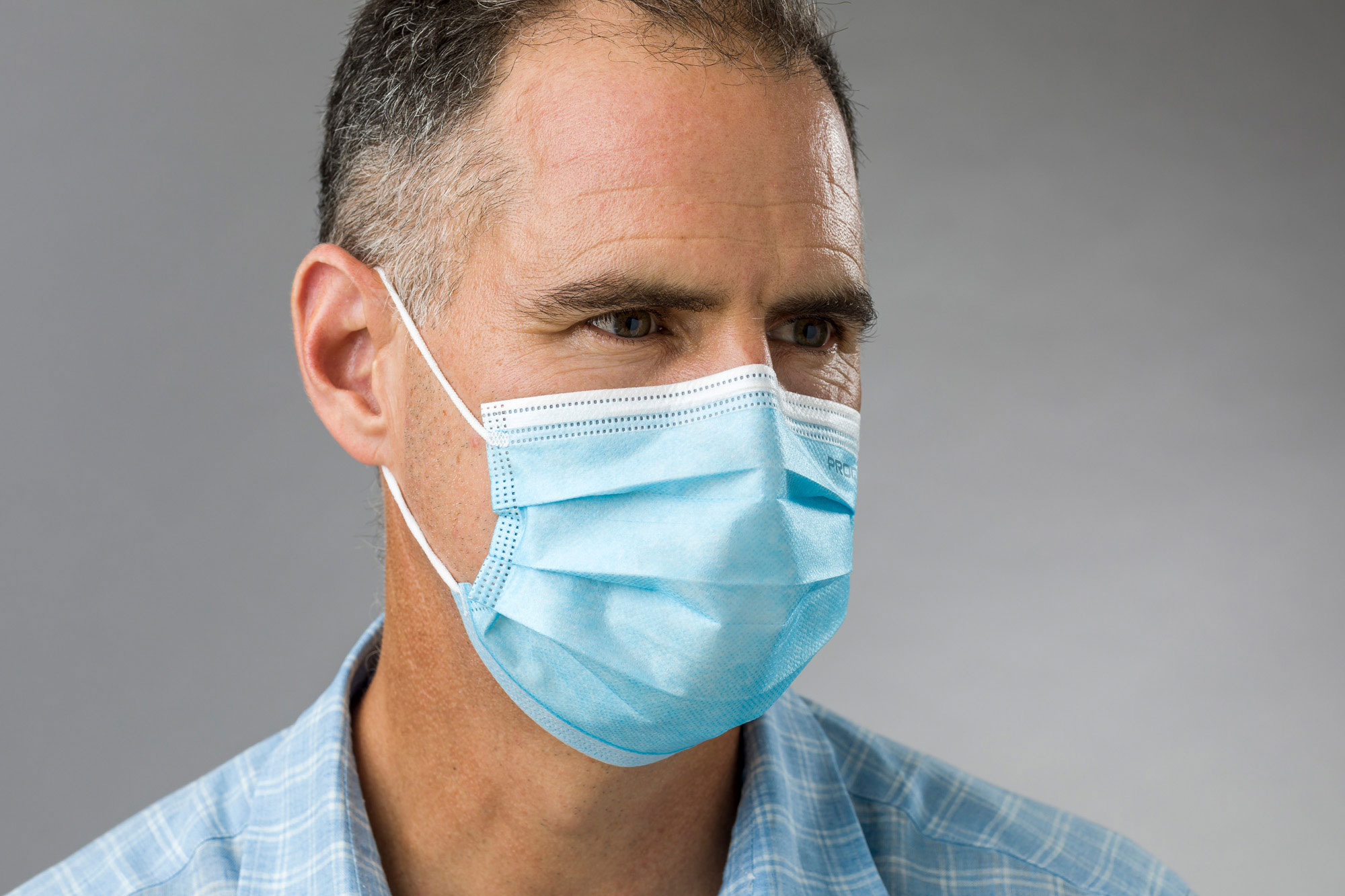 Industrial Mask :
Industrial masks such as n95 and kn95 are mostly used in industrial environments such as chemical factories and buildings under construction, but these days due to the spread of the corona virus, the use of this type of chemical mask has become popular among people and medical staff.
The industrial mask fits completely around the mouth and the person who wears this breathing mask is completely protected from exposure to any particles suspended in the air; And unlike surgical masks, it has very strong filtering properties. This is the high filtering property of these breathing masks that makes them suitable for industrial use.
Can surgical masks be used in industrial environments?


Although using any mask is better than not having a mask, you should be careful in using the right breathing mask in the right conditions and make sure that it is suitable for the job you are doing.

Some industrial environments can expose workers to toxic gases and hazardous chemicals, and although a surgical mask provides some degree of protection, it cannot completely filter out these toxic substances so that they are not hazardous to health.
These days, in addition to these toxic substances, employees must also be protected against the spread of the corona virus. For example, if a person works in a busy industrial environment that is not exposed to dangerous chemicals, but has been sick for several days, it is better to use an industrial mask, but under normal conditions, a surgical mask provides sufficient protection.
Easily find and buy wholesale surgical masks for sale from only top suppliers on medizer today. save more money buying bulk surgical masks here for your small businesses, hospitals, surgical centers, doctor offices, dental clinics, medical labs, clinical lands, college labs, and more. if you need surgical masks, we have you covered and have a large supply of all types of surgical masks in stock to ship regardless of your unique needs.