10 Jun

Posted By
0 Comment(s)
412 View(s)
Wearing Masks in Travel and Public Transportation Settings
At this time, for people aged 2 years or older—including passengers and workers—CDC recommends properly wearing a well-fitting mask or respirator over the nose and mouth in indoor areas of public transportation (such as airplanes, trains, buses, ferries) and transportation hubs (such as airports, stations, and seaports).
When people properly wear a well-fitting mask or respirator, they protect themselves and those around them, and help keep travel and public transportation safer for everyone. Wearing a well-fitting mask or respirator is most beneficial in crowded or poorly ventilated locations, such as airport jetways. CDC also encourages operators of public transportation and transportation hubs to support mask wearing by all people, including employees.
This public health recommendation is based on the currently available data, including an understanding of domestic and global epidemiology, circulating variants and their impact on disease severity and vaccine effectiveness, current trends in COVID-19 Community Levels within the United States, and projections of COVID-19 trends in the coming months.
Along with staying up to date with their COVID-19 vaccines, avoiding crowds, and hand-washing, wearing a well-fitting mask or respirator is one of multiple prevention steps that people can take to protect themselves and others in travel and transportation settings.
People should also follow any requirements and recommendations of state, tribal, local, and territorial authorities, authorities at international destinations, and operators of public transportation or transportation hubs.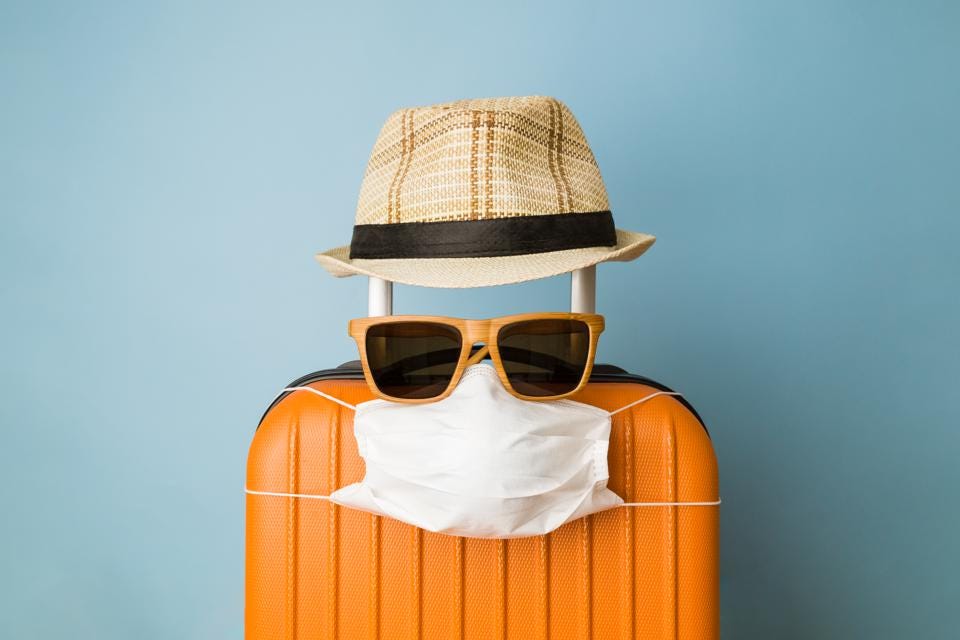 Why are masks still recommended in travel and public transportation but not in other community settings?
Using public transportation and being in transportation hubs can involve spending long periods of time in areas that may be crowded or poorly ventilated, increasing chance for exposure to COVID-19.
People on public transportation may not have the option to avoid being around people who are not wearing masks by disembarking or relocating to another area, such as on an airplane during flight, or on a bus or train while it is in motion.
Some people using public transport or working in transportation settings (or someone they live or have social contact with) might have a weakened immune system or be at increased risk for severe illness.
Some might not be able to get COVID-19 vaccines, including children younger than 5 years old.
Some of these people may have no alternative to public transportation.
People from countries with different levels of COVID-19 or circulating variants mix in travel and public transportation settings. These people also depart to many different locations, so an exposure in a transportation hub or on public transportation can lead to spread across around the world.
SHOP OUR WHOLESALE FACE MASKS

Medizer is TÜrkey's leading provider of civilian use non-medical top quality face masks. Our mission is very simple; Provide the very best products, at the very best prices with the very best service ... it is that simple.
We ensure that the PPE's that we provide from wholesale N95 face masks, wholesale disposable surgical face masks and wholesale fashion face masks such as diamond series and amazing graphic print masks, are wholesale premium product that we are proud to offer.
For businesses looking for wholesale face masks, the Medical Mask Medizer maintains some of the very best service levels with a commitment to send virtually all orders out the same day. That means you get your products fast and without delay. We work hard to ensure that our reputation is the very best by genuine and honest service and commitment to the very best face masks and prices.